Curious to explore something new? Engagement with technology takes many forms at Wayne Senior Center. Build confidence and explore new topics with others at an upcoming workshop, deep-dive with 1:1 assistance, tap into a wide network of publicly available digital resources, take part in online community with WSC Connect, or just drop-in to chat. Programs are offered both at the Center and at partner locations in the community.
Workshops
From iPhone Basics, Online Safety, Selling Online, and more, our workshops help you navigate the digital landscape with confidence. Keep an eye on the Center calendar for upcoming tech workshops both at the Center and community partner locations across the Main Line.
Open Tech Help Hours
Open hours to ask specific questions about your device, share something new that you've learned, or discuss current tech topics. Stop in to chat and learn something new. During this time, help is first-come-first-served and discussion may be in small groups. Any topic is welcome but more in-depth questions may require follow-up via one-on-one appointment or referral to an upcoming workshop. No reservation necessary, stop in during any advertised open tech help times:
WSC – Tech Tuesdays (weekly on Tuesdays, 11:00am-1:00pm)
Tredyffrin Public Library – Tech Mondays (bi-weekly on Mondays, 10:00-11:30am)
Radnor Memorial Library – Tech Thursdays (bi-weekly on Thursdays, 1:00-3:00pm)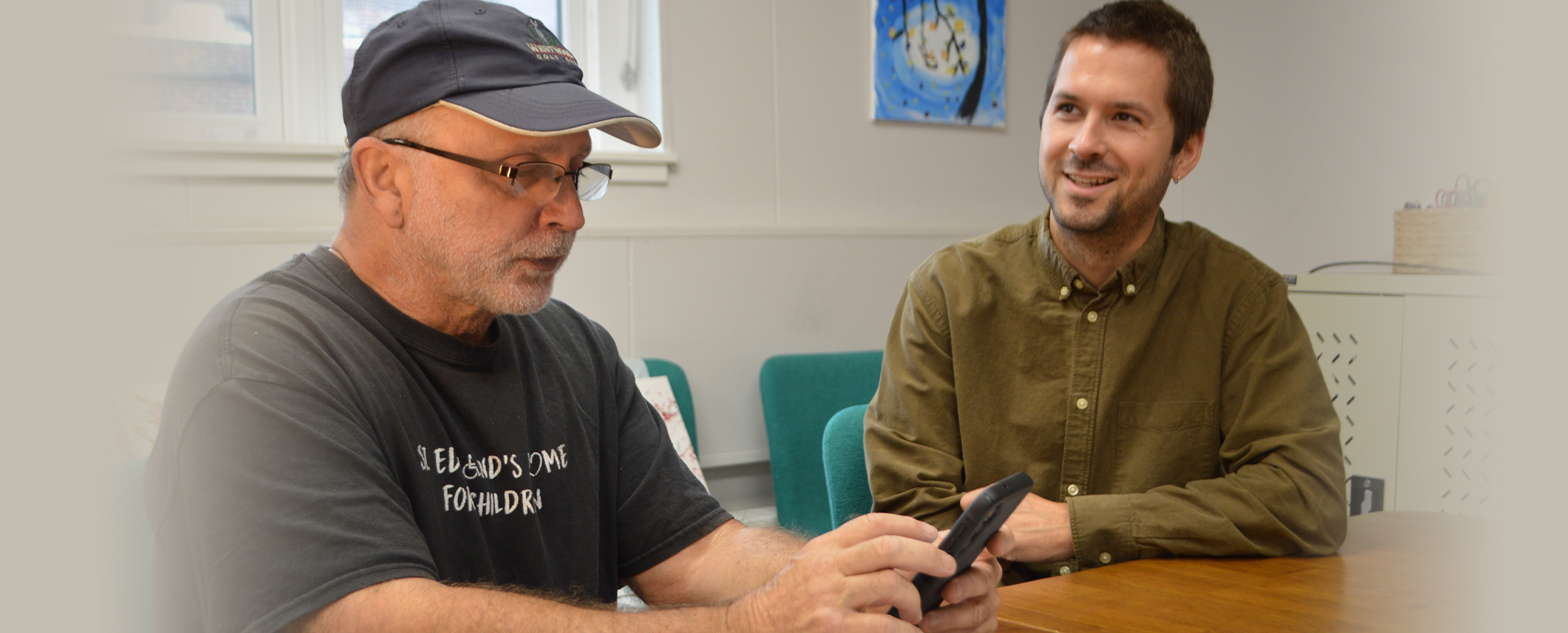 1:1 Tech Help
Dedicated, one-on-one tech help – address specific questions, explore areas of interest, or build your exposure to and confidence with technology. Assistance can cover a wide range of topics, from general smartphone or computer guidance, selling online, photo and file organization, to creative pursuits with art and music software, digitizing physical files or photos, online job applications, and beyond.
Email Francis – francis@wayneseniorcenter.org – call the center, or stop by to set up an appointment. Appointments can be made for up to an hour and times are available during the center's open hours.
Resources
Access a network of tech-related resources based on your interests and needs and share your knowledge with others. Free internet and mobile-device programs, continuing education opportunities, digital applications, online affinity groups and social clubs, instructional videos, and more are readily available – for those in the know. We're consistently working to broaden our understanding and access to current tech-related resources.
Drop by during Open Tech Help Hours or schedule an appointment to learn more about the abundant information, community, and resources available online and elsewhere. If you've come across a resource that excites you or could benefit others, don't hesitate to share via email, phone call, or by dropping in.
iPad Lending Library
Take an iPad for a no-pressure test drive. WSC members have access to our lending library of iPads that can be used here in the center or borrowed for up to a month.
Email Francis – francis@wayneseniorcenter.org – call the center, or stop by during Open Tech Help hours to explore an iPad here in the center or to request an appointment to borrow one.
WSC Connect
WSC Connect serves as the online hub for Wayne Senior Center, offering access to virtual programming, recorded resources, a constantly updated newsfeed featuring center and member information, as well as a platform for socializing with fellow center members. Access is included with center membership
Email Francis – francis@wayneseniorcenter.org – call the center, or stop by during Open Tech Help hours if you'd like a hand signing-up or getting acquainted with WSC Connect.